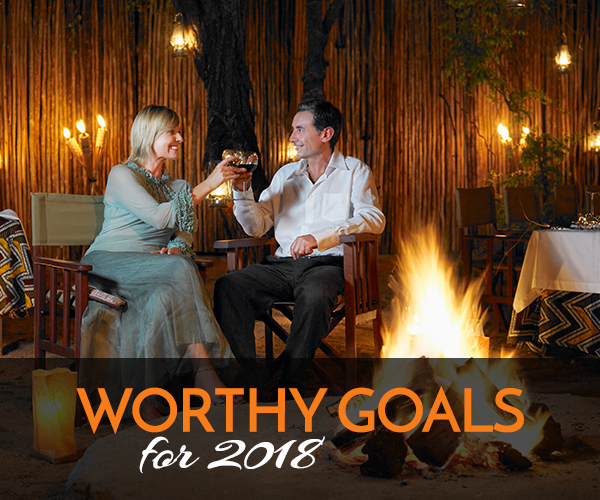 Throw away your New Year's Resolutions and set some achievable and worthy goals for you and your partner for 2018. These are 10 suggestions that will set you and your partner up for a successful, happy and loving connection throughout the New Year.
1. Spend quality time together as a couple
2. Have at least one adventure together every month
3. Have a romantic night out (or stay in) once a month
4. Do something nice for each other every day
5. Share your dreams and hopes together
6. Build up and encourage one another
7. Give your partner a sincere compliment daily
8. Give each other priority in your free time
9. Tell your partner how important they are to you daily
10. Hug, kiss and hold each other close.
You can do all of these things with and for each other. They don't cost a thing and are more valuable than you can imagine. Be creative, be romantic and be sure to let your partner know they are loved and cherished. These are the best ways to deepen your connection in the coming year.
Subscribe to My YouTube Channel
Ask Me a Question
If you have a question, comment, thought, or concern, feel free to comment below. We'd love to hear from you!
Facebook Comments