Telehealth Online Counseling in Arizona is now available from The Couples Expert.
Are you feeling stuck or unhappy in your love relationship? Ready get some help to figure things out? Couples counseling is a way for you and your partner to reconnect and rebuild a loving relationship in which both of you feels important and valued.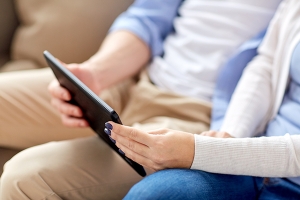 We understand that you're busy. Maybe our office is too far for you drive. If you need someone to talk to about your relationship and simply can't make the trip, we've got an alternative.
Telehealth Online Counseling is a way for you and your partner to connect with Stuart Fensterheim, LCSW for a couples or individual counseling session via phone or Internet. ( Skype, Facetime, or Zoom )
You will receive the same professional service and attention that you'd expect from The Couples Expert in the comfort and security of your own home or place of business.
Telehealth Online Counseling in Arizona is secure, confidential, and provides all of the same benefits as traditional talk therapy, with the added benefit of being able to do it remotely.
Telehealth Fees: $240 per hour (This fee is covered by insurance Aetna and United Only)
Available for Arizona residents ONLY

Please call 480-248-6484 to schedule.
Want to know more? Schedule a 30 minute telephone consultation with Stuart to discuss your participation in Telehealth Online Counseling. In this meeting you will discuss your present situation and suitability for Telehealth and your expectations about counseling. (*$25 Fee for consultation will be applied to your first appointment)
. Click here for the next available appointment time, or call to schedule 480-248-6484.