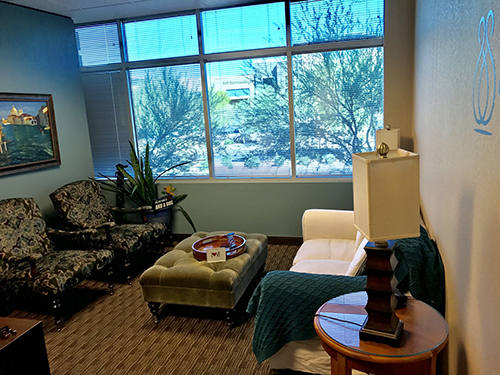 Welcome to my Couple Counseling and Family Counseling FAQ's. Seeking counseling can be a difficult process. We hope to make this easier by answering some common questions.
How Can I Make An Appointment?
You may do this in two ways. You may go to this link and self schedule your appointment. You may also call us at 480-248-6484 or text 480-248-6484.
Do You Offer AN Initial Consultation?
Yes, we off a 30 minute telephone consultation. You can schedule that here.
Fees
Stuart Fensterheim LCSW minimum session is one hour.  Initial appointments for couples, individuals and families are typically 60 minutes. Insurance clients pay your copay after the medical deductible has been met  . We accept cash, check, Visa, MasterCard, and American Express. We do not accept prepayment cards. Payment is due prior to the initial appointment. Initial appointments for those clients that are using insurance will be one hour due to the policy of the insurance companies.
Session Availability Pricing
$240 – 60 Minute Session
$360 – 90 Minute Session
$480 – 120 Minute Session
Do you accept insurance?
The Couples Expert is currently working with Aetna and United Healthcare.
Dealing with insurance plans can be challenging, especially when you are already stressed and worried about your relationships challenges. It is best to understand your benefits before you need to use them. The first thing to find out is what mental health benefits your insurance policy offers. Review your insurance policy whether your policy includes coverage for mental health services, Call the customer service phone number on your card and find out the co-pay amount for each session , how many sessions will be covered annually, and any deductible you may have. You will need this information when you schedule your initial appointment.
If you are booking your appointment online once the appointment is requested please submit a copy of your insurance card front and back to Stuart . Email him a copy of the card at stuart@thecouplesexperts.com. In addition in the email please send  your date of birth so we can verify benefits.
In addition please leave a message at 480-248-6484 letting him know that an appointment was made and a card has been emailed to him. Once this is done Stuart will contact you to finalize the insurance information.
If you have an insurance provider with behavioral health coverage, that is not Aetna or United Healthcare, they may offer out-of-network coverage. Please check with them on the details. You may be eligible for partial reimbursement for behavioral health services. If you would like to use your out-of-network benefits, we will provide you with a super bill that you can submit to your insurance company for reimbursement. We are happy to help.
What Should I Expect In The First Session?
Prior to your first session you will fill out some general information, We will send this to you through a client portal have an opportunity to read some information on my office policies, and some information on emotionally focused therapy and information on this approach for couples counseling. During the initial appointment, we will review some of your history and we will have an opportunity to discuss the reasons you are interested in counseling We will focus on your conflicts and the triggers that at times keep you two apart and interfere with the feelings of security in the relationship. This will be the beginning of our identifying the negative cycle which stops the two of you from feeling close to one another.
How Soon Should I See Results With The Counseling?
Most clients come in for weekly appointments. As you are feeling better, you can cut back on the frequency of the sessions so you have more time to practice what you are learning. Sessions are 40-45 minutes long.
For couples counseling it varies from client to client. After our initial assessment we will determine whether or not you need to be seen for 45 minutes or 90 min sessions. Clients who work with us report improvements in a few sessions. More difficult issues may take longer.
People come to therapy for different reasons but universally people don't initiate counseling unless they are in some type of emotional pain. Our attitude is to try to make every session count. We want to have the counseling to be a short as possible but not until the pain is gone and as a couple you feel close , connected and confident that your relationship is authentic. In sessions, we tend to be very active and involved and our clients report that they sense our caring and desire to help them feel better. It is our philosophy that the best treatment occurs when both therapist and client are a collaborative team working together.
How Long The Counseling Will Last Depends On The Goal
The length of therapy depends on what the client wishes from therapy. Some want to get along better with their spouses/partners, some want to heal old wounds, trying to cope with an illness, work pressures, depression, sex addiction, or family conflicts that has been going on for a long time. All these factors influence how long the counseling will take.
With child and adolescent counseling it sometimes take longer due to the fact that developing a trusting relationship with a child takes longer. Weekly visits here are critical. This is where Jax(our therapy dog) has been helpful. Sometimes the child clients are more willing to come in when they know Jax will be here to greet them. Family involvement in the therapy is critical in this area. The sooner we can get the adults and the children talking and feeling connected the faster the counseling will progress.
Some of The Questions You Need To Ask Yourself Are The Following:
Does your therapist understand you?
Does your therapist have the experience you need?
Do you feel your therapist has your well being in mind?
These are the kinds of questions that can only truly be answered once you get to know someone. We try hard to create a safe and trusting relationship where you will feel like you matter, your feelings are heard and you are supported. We know that feeling this in our sessions will allow you to take the risks necessary to change. The couples expert works hard through his podcast, daily videos, and posts in social media to inform the community about his commitment to couples helping them make an informed decision about whether he will be a positive influence on a couples relationship.
After an initial assessment period you can be more accurate in determining the length of the treatment.
What Kind Of Clients Do You See?
We welcome individuals of diverse backgrounds, cultures, religious traditions, and lifestyles. We see adults, children, and families. I see children ages 5-18 and also use sandtray, play therapy, and pet therapy with Ollie the therapy dog.
We will be able to work with you using a variety of tools and techniques. Since parents are their teen's most important resource, I often alternate between working with parents and teens separately, as well as everyone together. We have found that in many instances symptoms subside once family issues are addressed.
Is What I Say Confidential?
All client-therapist conversations are private and confidential. In those rare exceptions when the safety of a client or other is at risk disclosure of confidential client-therapist information takes place.
With my child/adolescent clients we will not share with parents any information that we learned in counseling from the sessions. We will not see any children that do not want to be seen or are forced into counseling by their parents/guardians. Unless all parties agree to the confidentiality the counseling with your child will not be effective.
Sign up for our FREE eBook

Download our free eBook which will give you steps to take to transform your relationship into a stronger, deeply connected love.
Sign up for our FREE eBook

Download our free eBook which will
give you steps to take to transform your relationship
into a stronger, deeply connected love.