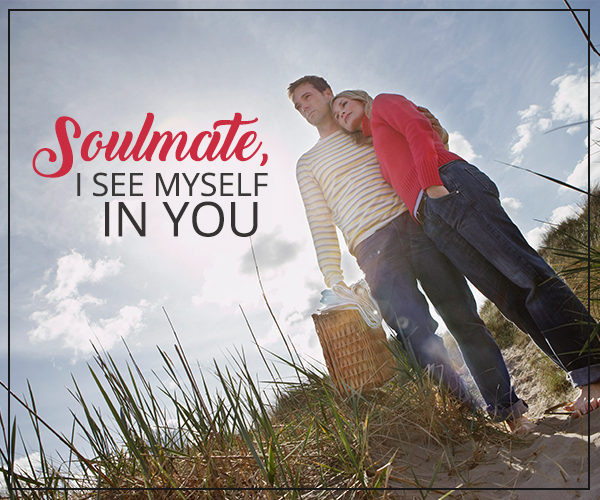 Many of us dream about finding one person in life who is a soulmate. We just know that if we can just find that one, our lives will be perfect and we'll live happily ever after.  Well, as you've probably figured out by now, life isn't as simple as that. We sometimes fall in love with someone completely unsuitable and even if we think we're choosing the right partner, they may be the exact opposite of that.
Will you ever find your soulmate/life partner? How do you go about choosing the right partner? The Couples Expert has some advice:
Choosing the right partner is a process of getting to know someone, spending time together and really communicating authentically before you commit. All those warm fuzzy feelings inside when you hear their voice or see them can mislead you. Follow your heart, but be sure to take your common sense and your brain along with you on your journey.
An important aspect of choosing the right partner is to know your-self. Be honest about your needs, what it takes for you to feel loved and important in a relationship. You want your person to share your core values and morals. You want to see yourself in your partner. The two of you together united making up that whole. That piece that you're looking for to complete the jigsaw of your life. 
Choosing the right partner also means that you're choosing someone that will compliment you, not complete you. I'm assuming you're already a whole person, so you want someone who is going to come along side you in this journey of life. That will be your soulmate and best friend, not a person to fix you and make you whole.
You have to take time to decide. Our bodies and our desires sometimes will betray us. Wanting someone, being attracted to them, that's what naturally happens. You can't know right away if you're choosing the right partner. Take a step back if things start moving forward toward commitment too early in the relationship. You need to know that person well, meet their friends, their family. Do you see yourself in this tribe? Do you like the people you're being surrounded with? It's important that you can feel at ease in their circles and that you can see yourself as a part of this family for the long term .If there are bells and whistles and red flags for you. Stop there.  Take an impartial look at what is coming up for you and try to reason out if these issues can be easily worked out through communication or it they are real "deal breakers" that you just can't get past. Listen to your gut!
My best advice is to take your time. There's no mad rush. You both need to feel absolutely certain that you're choosing the right partner.  You may believe that you've met your soul mate, but until you're entirely connected, know each other well, have spent a great deal of time together, you really won't know for sure. If you have, I'm so happy for you. In the meantime, enjoy the search. Meet new people, date and get to know them. Your soulmate is out there and once you find them, you'll know they were worth the search!
THIS WEEK ON THE COUPLES EXPERT PODCAST
Subscribe to My YouTube Channel
Ask Me a Question
If you have a question, comment, thought, or concern, feel free to comment below. We'd love to hear from you!