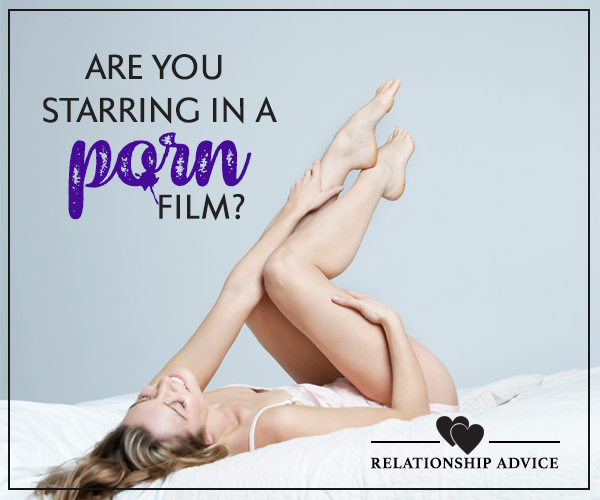 You can find everything on the Internet. Porn is everywhere! It seems like a rite of passage for most young men especially to be introduced to all the possible sex acts out there online. How does that relate to a real life relationship? Does having all this porn knowledge and exposure make for better sex with your real life partner?
Porn does what it's designed to do. It brings out erotic feelings and sexual excitement. It can also give you great ideas about sexual positions or techniques that you want to try with your partner. Men are very visual when it comes to their sexuality and a high percentage of men seem to be interested or stimulated by porn more than women are. Not to say that women are not, many women like it just as much and couples can watch porn together to enhance their experience for better sex.
There are some serious downsides to viewing a lot of porn and this article is not the place to discuss those. Watching too much porn can be like a drug and people can become addicted to it. It can become a dark obsession if you don't keep it in perspective. I do want to talk about how watching porn changes our expectations of what our sex life will be like, and can set us up for disappointment if we think our sexual experiences will be like those films. Not everyone will have a partner wanting and craving sex all the time.  Porn watching does not mean better sex.
What makes for better sex is the emotional connection, intimacy and realistic expectations of what your experience will be like with your partner. Instead of a fabricated show of sex acts, what you have with your partner is discovery, playfulness, connection and raw emotions. When you're with your partner sexually and your expectations are to connect and pleasure one another you can't ask for better sex.
There's nothing sexier that true vulnerability. The rawness we give and receive with our partners has no resemblance to anything you'll see on a porn film. You and your partner can enjoy watching porn together, there's nothing wrong with that. Just be sure that when you turn it off and turn to your partner, you see them for who they are. Not trying to live up to some vision in your mind of what you think they should be or how you think they should react or respond. Sex with your partner is better sex because it's real, and it's with the one person that you love and trust more than anyone else in the world.
This week on The Couples Expert Podcast
Subscribe to My YouTube Channel
Ask Me a Question
If you have a question, comment, thought, or concern, feel free to comment below. We'd love to hear from you!
Facebook Comments