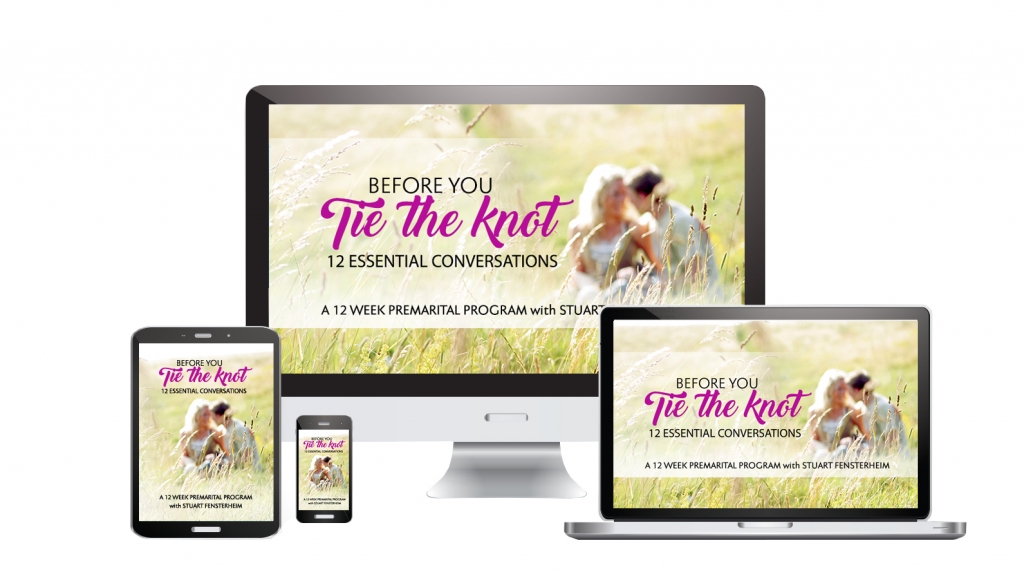 It is my goal to give you and your partner a model, an example of what do we need to do to really have a relationship where you and your partner know that you're loved by one another and that your expectations of this marriage is that it's going to fulfill every dream that you ever had about a relationship.
The two of you are going to be a united team. A team that has a partnership that supersedes everything else in your life. That doesn't mean that the other things aren't valuable and important but when we need to prioritize the things in our lives what we want to prioritize is that no one is more important than each other.
Certificate of Completion
My course, Before You Tie the Knot, 12 Essential Conversations is created from my 30 years of experience as a Couples Therapist. With this program you will step into your marriage or long-term relationship informed and aware of what you can likely expect.
Life can throw some curve balls your way and the more prepared you are with a solid foundation in your relationship, the better able you are to handle unexpected challenges. Learn how to discuss your common plans and goals. Have the conversations you may have been avoiding surrounding future plans for how to handle finances or family planning. Having a common vision helps you both to feel secure.
This program will help you know how to approach these topics in a way that both of you feel listened to and important in voicing your desires to one another.
 Living Together – chores and responsibilities, your partners habits, and how to spot signs of trouble.

Monogamy & Commitment – address fears and concerns, keep monogamy sexy, how to stay in love.

 Financial Planning – how to stay on the same page financially, budgeting and goals, and the no secrets policy.

 Personal Goals – healthy competition, pushing your partner, and keeping your identity.

Family Planning – when to start your family, career and parenthood, infertility and miscarriages.

 and so much more!
Are you ready to….Talk about the real stuff? These conversations are not always easy, but they are so valuable and necessary to your success as a couple. You can't plan for everything but you CAN give your relationship the best chance of succeeding by building your life on a secure and loving connection.
Taking the step to embrace what this program has to offer shows how serious you are about making your love last. You have it within your power to make your marriage the one that everyone envies and strives to achieve. It's not a mystery. We know how to help couples create a love story that does have a happy ending. Start out your married life with the tools and information you need to keep your love alive every day. To have an emotional connection where you both feel loved and important.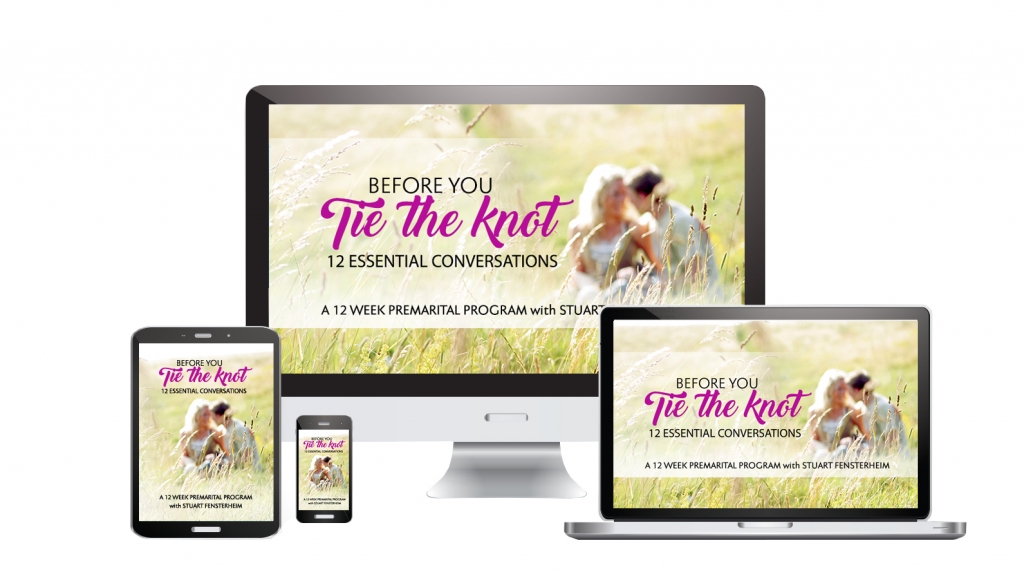 12 Weekly Videos, 12 Conversations
$67