Podcast: Play in new window | Download
Subscribe: Apple Podcasts | Android | RSS
Welcome to the 59th episode of The Couples Expert Podcast: Gabriel's Angels – Champion to those Needing Connections
Dogs have been known to do many incredible things. They have pulled drowning people from raging rivers, they are trained to sniff out landmines in war-torn countries, they service people with disabilities, and they have often sought help for people in a variety of emergency situations. But one of the most amazing, heart-warming acts that dogs perform every day is saving the lives of abused and neglected children, simply by being their friend.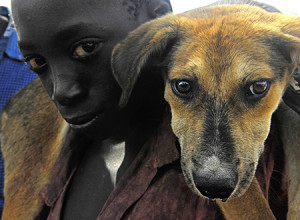 These kids aren't attached to anybody… until we can have them have a healthy attachment, then children can learn compassion, empathy and trust
Join Stuart as he talks with Pam Gaber, founder and CEO of the non-profit therapy dog organization, Gabriel's Angels, about the fantastic impact that dogs can make in a lonely child's life. Hear about how Pam's organization was born from the innocent gesture of one special dog who had the acceptance and love needed by one tear-stained little boy. Share in Stuart's and Pam's uplifting stories about their therapy dogs, and perhaps from then on, you'll look at your average canine in a slightly different way and with a bit of extra awe!
And if he could have spoken, I think he would have said, 'Oh, silly human, I simply do what dogs do best'. Which is show love
But, as much as animals have the capacity to give totally selflessly of themselves, so too do they need humans to look after them and to return their love. The feeling that a person who is sorely in need of connection can experience by giving their love to a dog or other animal is more than just comfort. It is a satisfaction in sharing trust, in feeling wanted, and being the most important person in a special creature's life. It is having a rare and wonderful, connected relationship, no matter how old you are.
This is what I think – animals help us at all stages of our lives.
In this episode, you'll learn: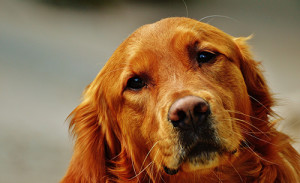 About the incredible way in which a dog can help a person who has been badly hurt to open themselves up and trust again;
The different classifications of service versus therapy dogs and which ones you're allowed to touch;
How non-profit organizations like Gabriel's Angels manage to continue their philanthropic operations;
How to become involved yourself in dog therapy;
And that a dog is not only intelligent, but can make us become more self-aware.
Pam Gaber
Founder and CEO
Gabriel's Angels
727 E. Bethany Home Road
Suite C-100
Phoenix, Arizona 85014
602-266-0875
Toll Free: 866-785-9010
www.gabrielsangels.org
Subscribe to My YouTube Channel
Ask Me a Question
If you have a question, comment, thought, or concern feel free to comment below. We'd love to hear from you!