Take A Day Off To Reignite That First Spark:An 'Only Us' Day
Did your eyes meet across a crowded room? Were you thrown together on a very embarrassing and awkward blind date? Had you known each other for years only to discover that there was something more lurking beneath the surface of your friendship? Regardless of the circumstances, we all remember when that first spark ignited. And from time to time, many of us long to reignite that first spark. Remembering this will help maintain that loving relationship.
People sometimes take a "mental health" day off, but what could be more important than taking a "connection day"? Take a day off to rekindle that initial flame of youthful love. Take advantage of a national holiday, like Presidents Day, play hooky on your anniversary, or set aside the very first day you met to spend a day together with the sole intention of re-establishing the connection that first brought you here. Take some time from the daily grind to dedicate yourselves to only each other. Take an Only Us Day.
Tips For A Couple's Love That Will Last
Here are a few tips to inspire you on how you can make your Only Us Day as intimate and fulfilling as it can be…
1. Get the niggly bits of life out of the way beforehand.
This doesn't mean that you have to accomplish all of the things on your never-ending to-do list all in one go! Sit down together and make a list of the immediate menial tasks that might prey on your mind and distract you from focusing only on each other. The last thing you want to be doing is thinking, "Oh, shoot, I should have…" Or worse yet, telling your partner, "Give me an hour, I just need to…" So get that last load of laundry done, call your mother, mow the lawn, make your dentist appointment, return your library books, any little thing that might niggle at you and make your partner say, "Um, you're not listening to me."
2. Do something special the day before.
Just as you did when you were dating, do something special for yourself that you feel will impress and ignite your partner. A new hairstyle perhaps? A new outfit? Fantastically sexy new underwear? Stock the fridge with special goodies. Rent a movie that you remember enjoying together in the first days of your relationship. Whatever you can think of that will bring home the nostalgia of those first days of fire will set the stage for your Only Us Day. Open a bottle of wine. Order in. Get a really good night's sleep (or not!).
3. Play games.
Playing games is a great way to rekindle your youth. Being a little silly, getting a little goofy, helps us to open up, to be vulnerable, and can lead to a beautiful tenderness that invokes the connectedness that we shared in our first days. Think back to the games you liked to play when you first met. Was there a particular board game you loved? Did you play word games, guessing games, or tell jokes? Any game will do as long as it takes two, and vitally important, will make you laugh. Laughter lightens the spirit, invigorates, and draws.
Jerry shares his rules for the Shoe-Toss game: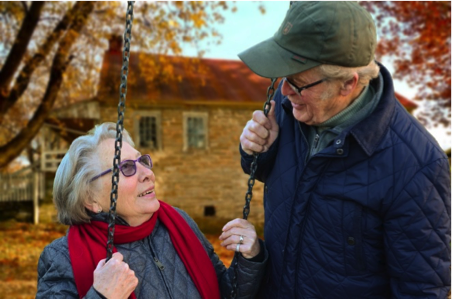 * don a comfortable pair of shoes that can easily be hung off your toe (i.e., not flip-flops or boots)
* ¬ find a swing set in a local park or playground
* ¬ before you start swinging, dangle one of your shoes from your toe (don't let it fall or you'll forfeit the round)
* ¬ on the upswing, (and hold on tight), kick your shoe as far as you can
* ¬ the person whose shoe lands the farthest wins; by the way, make sure you've established the stakes in advance!
It's amazing how catching this game is! I can guarantee, you will soon be coaching a whole new team of Shoe-Toss players!
4. Let your reminiscences run away with you.
Remember when we went to…
Remember that amazing meal at…
Remember that night when…
Remember when we…
It's wonderful to plan some structure for your day, but be sure to leave yourselves open to spontaneity. After opening your hearts to nostalgic memories of the easy past, the floodgates will open and a plethora of wonderful experiences may flood in. Re-experience them! Re-enjoy them! Let them connect you as they initially did!
Jane shares a particularly fond memory:
Just a few days after we came back from our honeymoon, I came home from work to find my husband running down the hallway, shouting: "Janey! Come quick! You won't believe it, there's a fish in the swimming pool!" Of course, I thought he'd gone slightly insane, or maybe had one too many after-work cocktails, but sure enough, there, floating around on a wooden board was one of the whole trout that I had taken out to thaw for our dinner. I laughed myself dizzy.
I made an extra-special effort with the table setting that night. I pulled out the special china, the crystal glassware, the silver serving dishes, and very, very carefully set his place with Barbie Doll cutlery that I dug out of the attic.
5. Be a little bit naughty.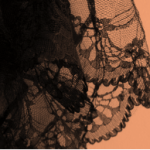 The physical bond between two people can be just as important as the emotional and intellectual ones, particularly if we find ourselves becoming complacent in our relationship. Find a quiet time in your Only Us Day to dedicate to passion. Look into each other's eyes, hold hands, embrace, and let the old spark blossom anew…
A bit of sexual play wouldn't hurt either. Imagine secretly spending the day without underwear on and suddenly letting your partner know only when you are in a crowded place. A little flash here, a brief flash there – what a day this could become! Many people forget that an active sex life is a necessary ingredient for couples to feel their relationship is in good shape.
Of course, you don't have to fill your Only Us Day with outside activities to make it special, nor do you have to spend pots of money or stress over foolish details. A pajama day can be just as rewarding and effective in rekindling your youthful connection. The point is only about you, as you were, and as you will rediscover you can be forever.

Stuart Fensterheim LCSW
Let me show you how to make these types of activities work for your relationship. Schedule a free 30 minute consult to discuss your relationship and how one of the couples experts can help you and your partner. Go here  to schedule this.