Podcast: Play in new window | Download
Subscribe: Apple Podcasts | Android | RSS
As dog lovers, we're well aware of how dogs enrich our lives, making us happier and healthier overall. Aside from providing us with companionship and entertainment, did you know that dogs are also a natural couple therapist?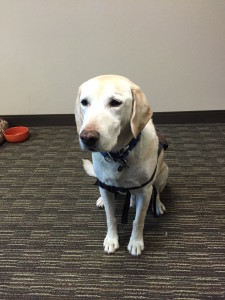 Discover how a four legged therapist can also help you and your marriage with The Couples Expert, Stuart Fensterheim, LCSW.
In this episode, you'll discover:
What Ollie and other dogs in a clinical psychotherapy setting has to offer in counseling couples in keeping loving relationships
The difference between animal assistant therapy and emotional support animal
How cuddle hormones helps you and your partner
Three classifications of dogs:  service dogs, emotional support dogs and animal-assisted therapy dogs
Why a therapy dog needs training and where to get the training
How a dog can be part of a treatment plan in counseling overcoming emotional and marital issues
Read the Transcript
You can download a complete, word-for-word transcript of this episode here.
Subscribe to My YouTube Channel
Ask Me a Question
If you have a question, comment, thought, or concern feel free to comment below. We'd love to hear from you!