Podcast: Play in new window | Download
Subscribe: Apple Podcasts | RSS
With this podcast I hope to reach a wide audience helping couples create loving secure relationships in their lives. I am passionate that with the current research on love and relationships anyone can have the relationship they have always desired.
This is the 30th episode of my series in helping couples to build close connected relationship. In this episode, I will focus on the parenting issues in the family. Though rewarding, it may still be one of the most difficult. With all the responsibilities and pressures in caring for a child, parents are more effective when they work together as a team. With psychologist and parent coach, Mercedes Samudio, LCSW, we will discuss  how to deal with parental challenges, answering why it's easier being a parent when couple are working together.
In this podcast you will discover: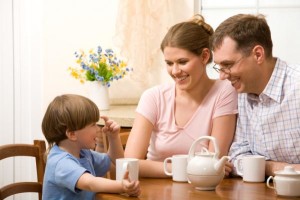 Steps on how to make parents feel confident & supported in today's world
Easy tricks in working out differences with your partner who came from different background and parenting style to team up and strengthen the couple and the family together.
Learn how to deal with the stress of a blended family and the parenting issues that come with that.
Why counseling and therapy can help parents in various ways.
How couple can stop negative thoughts and start building positive realities together as parents.

Mercedes Samudio, LCSW
Parent Coach
PO 601 Huntington Beach
CA 92648
info@theparentingskill.com
THE PARENTING SKILL
"People that seek parent coaching are often feeling like they could use some extra support raising their child. They are most likely struggling with unwanted behaviors from their child, meltdowns from their school-aged kid or tween, feeling like they are failing at parenting, having guilt about the parenting strategies they use, or being frustrated with the way technology and social media have taken over their household."
Subscribe to My YouTube Channel
Ask Me a Question
If you have a question, comment, thought, or concern feel free to comment below. We'd love to hear from you!